day 14 - Amsterdam 4.2
Day 14.2 We then walked west along the Herengracht to the Willet-Holthuysen House Museum. The mansion was built for the mayor of Amsterdam around 1685. In 1895, its owner, Louisa Holthuysen, bequeathed the building and its contents, including the art collected by her and her husband, Abraham Willet, to the city of Amsterdam on condition that it became a museum bearing their names. The double mansion contains many period rooms, which were the perfect way for the couple to share their taste and wealth with others. Its beautiful salons are in the style of Louis XIV, and the garden is symmetrically designed as a French formal garden.
From there it was only a few blocks up the canal to the delightful Kattenkabinet, an art museum devoted to works depicting cats. The museum collection includes paintings, drawings, posters, sculptures and other works by Rembrandt, Toulouse-Lautrec, Corneille, Sal Meijer, Théophile Steinlen, and Jože Ciuha, among others. The museum is housed in a building in the grand Gouden Bocht ("Golden Bend") of the [[Herengract]] Herengracht. The owner's family lives on the second floor of the building. There are live cats in the museum as well, but we only saw one. The website [https://www.kattenkabinet.nl] offers a virtual tour of the collection and an opportunity to buy replicas of the art. Did we stop in the gift shop? What do you think?
By then it was raining again, so we stopped in for dinner at Café Het Paleis, a casual retro-style canalside eatery, known for burgers, apple pie & hot chocolate. Instead of a burger, we had a hearty soup, plus salad and some excellent warm bread. But we did share some pie. We wanted to linger and people watch from the café's perfect corner location next to a bridge over the canal, but we still had to pack. So it was back to the Hoxton for a good night's sleep and a fond-farewell to Amsterdam the next morning.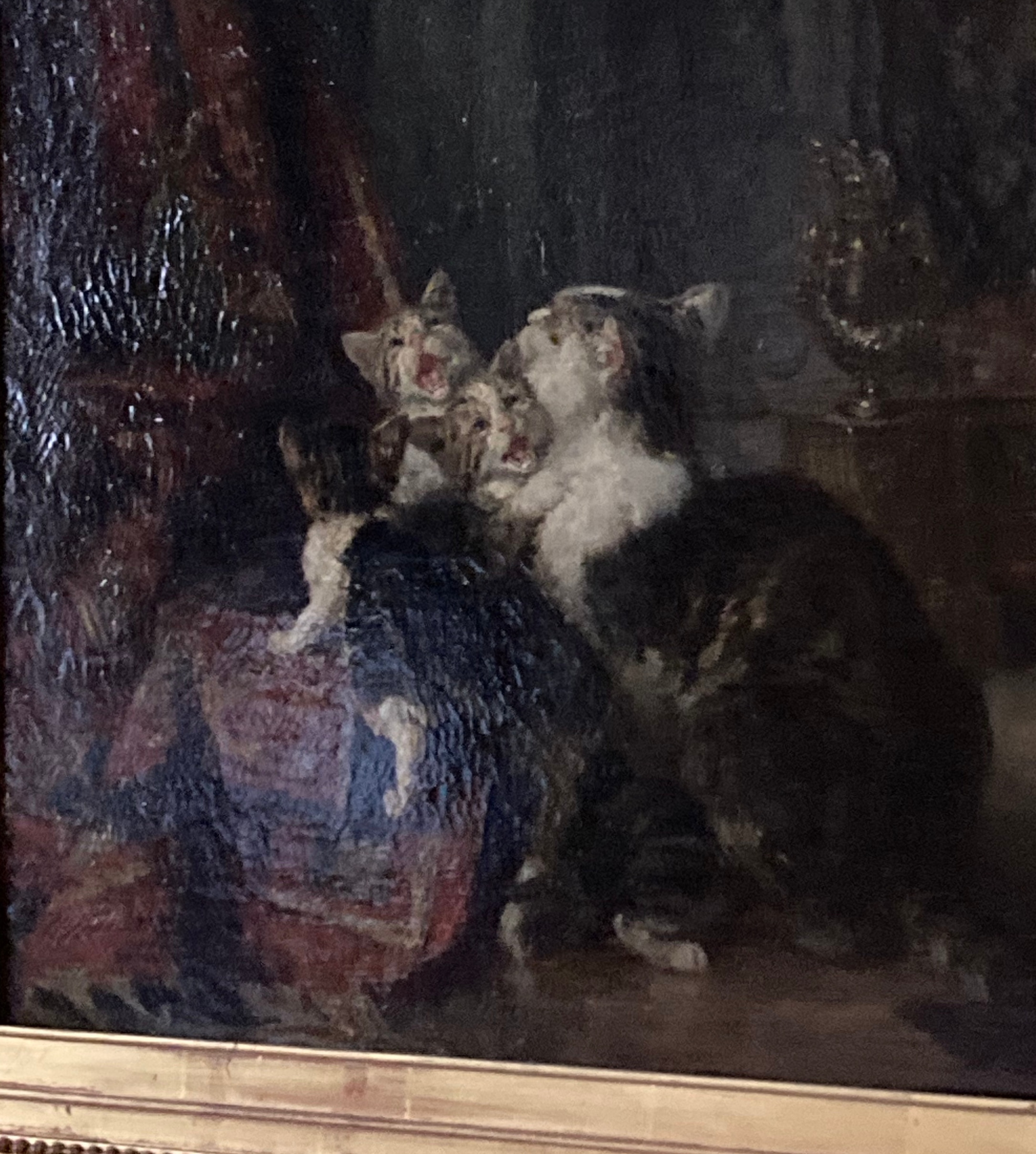 Posted by maggie at
11:16 PM
|
Comments (0)